East Meadow Shopping Center
Do you enjoy a nice glass of wine? There are so many different selections to choose from. From Chardonnays to Pinot Grigo, and then Pinot Noir to Merlot, there is a wine for everyone.
The Mirassou's are the oldest wine-making family in America, and are the founders of the
Mirassou winery
in California. For over 150 years the Mirassou family has crafted wines balancing intense fruit flavors with delicate aromas.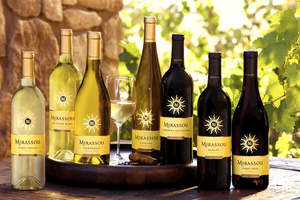 The
Mirassou Winery
makes Pinot Noir, Chardonnay, Riesling, Pinot Grigio, Cabernet Sauvignon, Merlot and Sauvignon Blanc. For more information on these wines and to learn how their lively, fruit-forward approach is reflected in each of their current wines, visit
www.Mirassou.com
.