East Meadow Shopping Center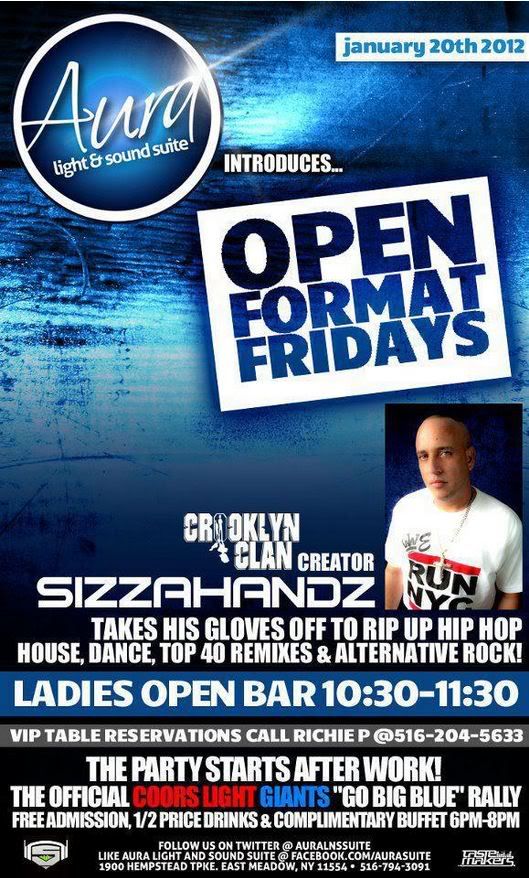 Friday January 20th OPEN FORMAT FRIDAYS! Crooklyn Clan creator DJ SIZZAHANDZ takes off his gloves spinning you the sickest sets this Friday at Aura of hip-hop, house, dance, top 40 remixes and alternative rock!
You don't have to wait until 10:30 to get the party started! The party starts after work with The Official Coors Light "Go Big Blue" Giants Rally! FREE ADMISSION, plus 1/2 price drinks & complimentary Happy Hour Buffet from 6pm-8pm.
Saturday, January 21st features ELECTRO-LIGHT SATURDAY'S at AURA Light & Sound Suite with international Producer/DJ Theresa. Don't miss an open set by Jason Drazen. VIP Table Reservations are strongly suggested! Please call Richie at 516-204-5633

for VIP reservations and to be put on "the list". Arrive early to avoid waiting on long, cold lines! Doors Open at 10:30pm.