East Meadow Shopping Center
Manhattan is moving east, to East Meadow that is. The Hempstead Turnpike shopping center known for Zacharys and Savannah is ready to welcome AURA. Management has turned the lounge formerly known as Savannah into AURA, a state of the art private party location with NYC style.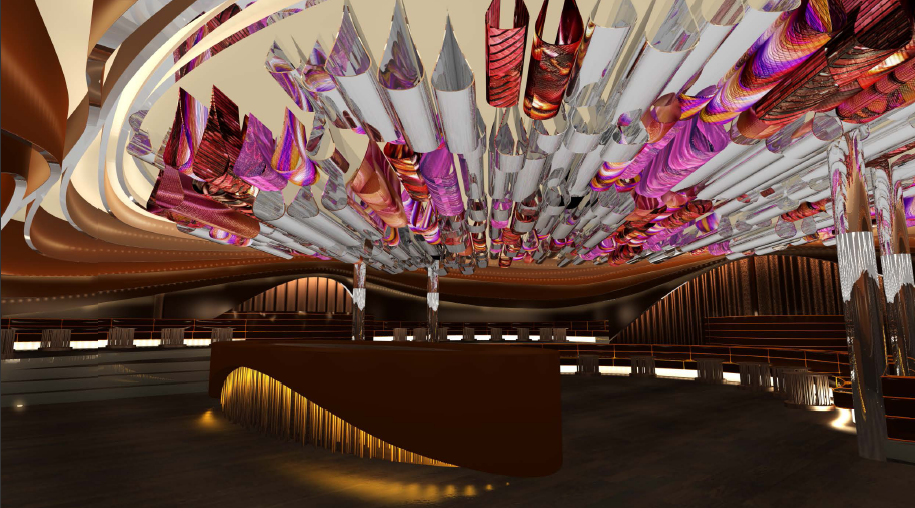 Zacharys Catering, who will now be known as Zacharys and AURA Catering, hired world renowned, award winning architect and designer, Antonio D'Oronzo of Bluarch Architecture and Interiors to transform the lounge into a charismatic nightlife venue. At AURA, you can host special events and parties including Bar/Bat Mitzvahs, Sweet 16's, Engagement Parties, Quinceaneras, Anniversary Parties, Corporate Luncheons, Dinner Banquettes and private events.
D'Oronzo, the 2011 Hospitality Design Award Winner, illustrates his cutting edge vision within AURA, featuring NY's only venue with a flexible LED video display screen ceiling and showcasing fully integrated D&B Audiotechnik electroacoustics, direct from Germany designed by KM Productions.
Zacharys still remains at the top of its class with a room and party plan to suit your every need. From its centrally located sunken dance floor and dazzling décor to the state of the art sound and lighting systems, the captivating ambiance will leave your guests in awe.
Host your event at either of the two locations and allow Zacharys and AURA Catering to take the confusion and stress of party planning out of your hands, leaving you plenty of time to enjoy your event.
Zacharys Catering wants you to pick the new look of AURA's logo. Vote on our Facebook poll to select your favorite design! Doors are scheduled to open on Saturday, September 10th. Don't forget to check out the NIGHTLIFE section of the Facebook page to view scheduled public events.