East Meadow Shopping Center
Antonio DI Oronzo is the founder of
Bluarch Architecture and Interior
. Founded in 2004, Bluarch is a New York based practice dedicated to design innovation and technical experience providing complete services in architecture, interior design and master planning.
Bluarch
is recognized for both built and speculative work in publications and exhibitions around the world. They view architecture as a narrative of complex systems which offer beauty and efficiency through tension and decoration.
DI Oronzo
is the principal of the firm. He teaches design studio at the City College of NY Spitzer School of Architecture as well as interior design studio at Parsons the New School for Design, School of Constructed Environments. He has taught graduate courses in Media Theory and Media Aesthetics and courses in Branding and Brand Management.
The growing intersection of the arts, science and technology has inspired DI Oronzo and is seen as the opportunity to research and represent human organic interaction. He uses digital tools and technologies as an integral part of the planning process and as a preferred means to implement new approaches to design.
DI Oronzo , the 2011 Hospitality Design Award Winner, was hired by
Zacharys and AURA
Catering to transform the former Savannah Lounge into a charismatic nightlife venue.
He has designed venues in NYC, LA, Las Vegas, Miami, Chicago as well as across the world.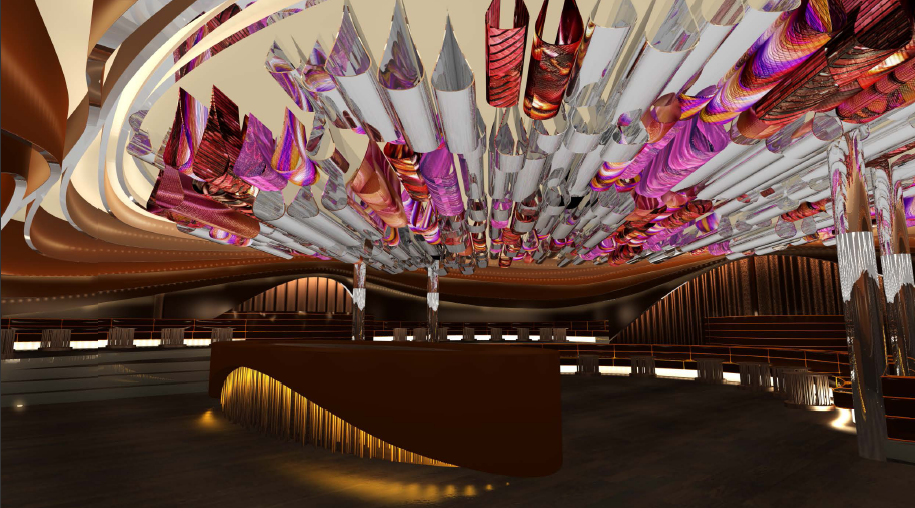 DI Oronzo shows off his cutting edge vision right here in East Meadow within
AURA
, a state of the art private party venue with NYC style. AURA features NY's only location with a flexible LED video display screen ceiling and showcases fully integrated D&B Audioteknik electroacoustics, direct from Germany designed by KM Productions.